Objectives:
To observe the changes undergoing Wuhan University in autumn
Materials:
Sunshine
Sky
Ginkgo leaves
Paper Mulberry
Procedure:
Step1: measure environmental conditions
Time: a late autumn midday
Temperature: 2~10 degrees centigrade
Sunlight:the warm sunlight illuminates the Luojia Mountain.
Air humidity:90%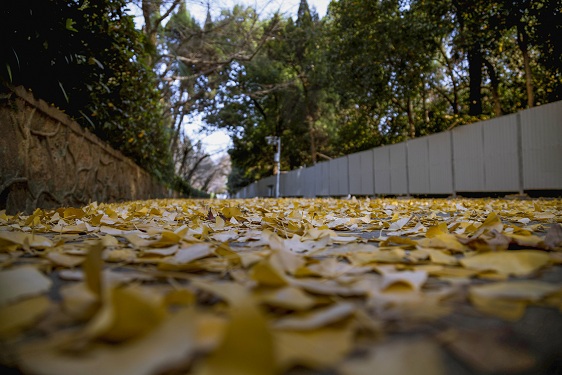 Step2: add Ginkgo
Scatter thousands of golden Ginkgo leaves to cover the path.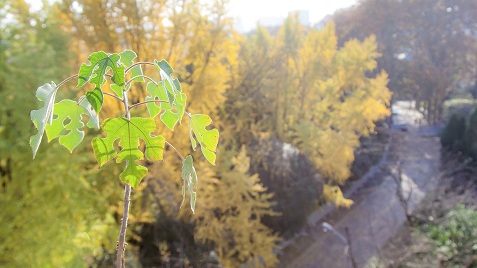 Step3: add Paper Mulberry
A verdant Paper Mulberry branch stands upright and showcases the vigor and vitality of Wuhan University and WHUers.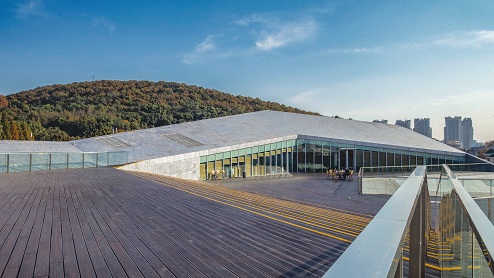 Step4: select observation point
The roof of Wanlin Art Museum offers a broad view of Wuhan University at a new height.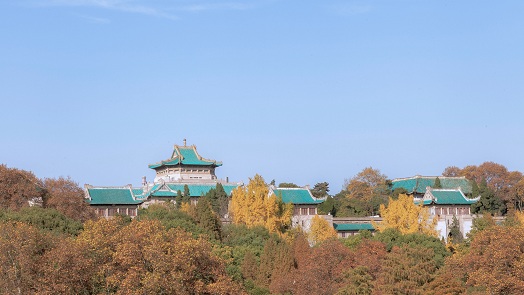 Observations:
A depth of diverse tints renders the clear hues of fall against Peacock blue roof of the Old Stud. The azure sky is as immaculate as the students' pursuits for knowledge.

(Edited by Liu Yinglun & Sijia Hu)